In 2021, our performance:
Customer satisfaction

91.04%

0

complaints about invasion of customer privacy, environment, occupational hygiene
1. Customer Satisfaction
CTI Group attaches great importance to customer satisfaction. In addition to daily communication with customers, we also follow the requirements of the Management Measures for Customer Satisfaction Survey formulating customer satisfaction survey plans on a regular basis every year as to carry out surveys by using questionnaires to collect customer opinions, etc. And our satisfaction survey department revises the questionnaire every year according to the feedback of customers so that it can reflect the opinions of customers more truly and aptly. After the survey, we prepare an analysis report on the results of the satisfaction survey and the satisfaction survey department will supervise the effective implementation of the "improvement plan". During the reporting period, we carried out a customer satisfaction survey and collected 8,299 questionnaires, with customer satisfaction at 91.04%, a slight increase by comparing to last year. Our professional services have been recognized by customers and we have received a thank you letter to affirm and praise our work performance.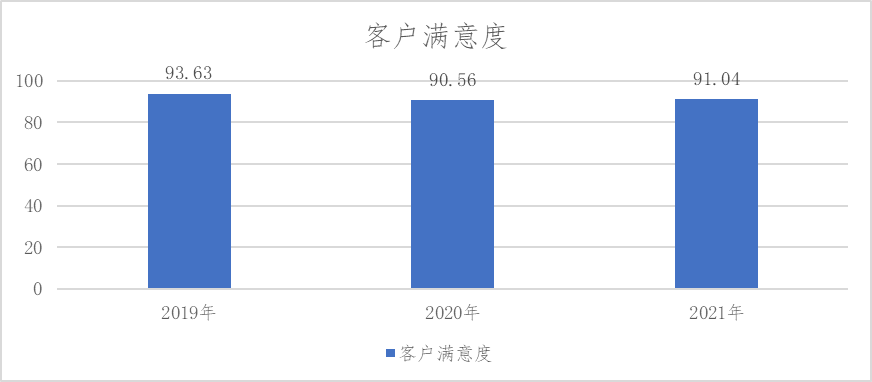 Title of screenshot: Customer Satisfaction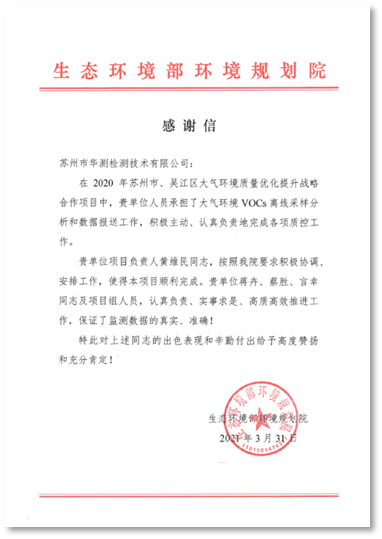 生态环境部环境规划院感谢信
A letter of thanks from Chinese Academy of Environment Planning (CAEP), Ministry of Ecology and Environment of the People's Republic of China (MEE)
2. Handling of Customer Complaints
Properly handling customer suggestions and complaints is an important part of the customer service module of CTI Group and it is a key channel to improve business quality and company service level. CTI Group ensures that customer suggestions and complaints can be effectively fed back to relevant business departments and dealt with in a timely manner through four major channels of telephone complaints, email complaints, scanning code complaints, business window complaints and an integrated complaint information management system. In 2021, CTI's customer complaint system was upgraded. The role of customer complaint manager was newly established for product lines which increased the convenience of customers' feedback by scanning QR codes. And we further enhanced the Group's attention and satisfaction with customer feedback. We always face customer complaints with a positive, objective and serious attitude, and take the timeliness of response, effectiveness of rectification and customer return visit satisfaction as the measure of complaint management. Every year, we summarize the current year's customer complaints from the distribution of complaints, reasons for complaints, level of urgency, and evaluate the effectiveness of improvement measures submitted by relevant departments. Finally, we conduct a return visit investigation on the customer complaints that have been closed this year. In 2021, we received a total of 284 complaint cases, of which 234 have been closed and 50 have not been closed as of the end of the reporting period. During the reporting period, no complaints were received regarding the violation of customer privacy, environment and occupational hygiene.