RAPEX (the EU Rapid Information System for nonfood products) is the system which allows EU Member States and the European Commission to share information quickly and efficiently about dangerous products found on the European market and to inform consumers about potential risks to their health and safety.
In 2016, the Commission issued 2044 notifications through the RAPEX system on consumer products posing risks to health and safety, of which 1691 were of serious risk, the data is slightly reduced compared to 2015.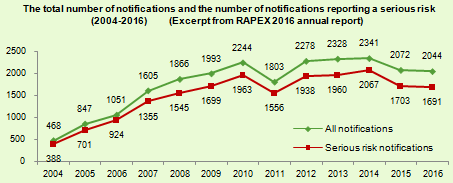 Notification Categories
The five most frequently notified risk categories accounted for 82% of all notifications, among which hazardous chemical risk is the second highest. In 2015 chemical risk is the first highest, In 2014 is the second highest.
The product categories are mainly focused on toys, motor vehicles, textiles,
Electrical appliances and equipment. Hazardous substances mainly concentrated in phthalates, heavy metals and so on.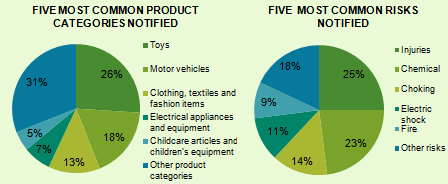 Notifications of Origin
Chinese authorities have worked closely with RAPEX, taken positive measures to deal with domestic notified products. In 2016, The percentage of notifications for which China (including Hong Kong) was indicated went down to 53%, a drop of 9% compared to 2015.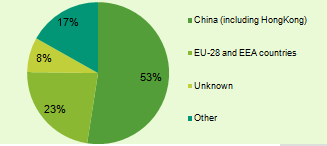 CTI Service
As the third party inspection Institution, CTI becomes the first publicly traded company on the Chinese Stock Exchange. We can provide testing, inspection, audit and certification services to consumers. Moreover, we can also provide professional and comprehensive quality solutions to improve the competitiveness of your products in the global market.