We required that the identity of recipients and the plan for the use of donations should be explicit and the reason and purpose of donations should be reasonable and documented, among other applicable situations. The following donations are prohibited in our Code of Business Conduct:
Donation to individuals and for-profit organizations;

Remittance to private accounts;

Donation to organizations with goals against our principles;

Quasi-donation

[1]

in various forms;

Other donation that damage CTI's reputation or may cause material public relations crises.
Our Performance in 2021:
Social donation of CNY 321,800;

20 public welfare projects;

Over 500 hours of voluntary service.
1. Contribute to Rural Revitalization
As a pioneer and leader in TIC services in China, we leveraged our professional advantages and pushed our professional teams into the fields to help rural industries improving quality, building brands and expanding sales. We also contributed to the effective connect between poverty alleviation and rural revitalization. We helped the original poor villages consolidate the achievements of poverty alleviation and subsidize poor schoolchildren in the original severely impoverished areas.
Case: CTI provides professional technical services for Alibaba's "Public Welfare Line"
Since January 2021, we have cooperated with Alibaba Poverty Alleviation Fund and Taobao Xinxuan team to provide professional technical services for the 2021 " Public Welfare Line 2.0" project. We carried out corporate quality management, factory audit, product inspection and other work to ensure the quality of the public welfare line. In response to the weaknesses in the quality management of food production enterprises discovered during this audit, we have successively carried out a series of training, such as interpretation of the implementation regulations of the Food Safety Law, interpretation of prepackaged food labeling standards, food traceability, recall management and other related training.
Case: CTI went to Du'an, Guangxi to carry out poverty alleviation assistance
In November 2021, under the guidance of the Bureau of Industry and Information Technology of Bao'an District, Shenzhen, we went to Xia'ao Town, Du'an Yao Autonomous County, Guangxi, to carry out poverty alleviation activities. We cooperated with major caring enterprises to help 106 original poverty-stricken villages in Du'an County. We investigated and inspected the assistance projects and communicated in-depth with township officials and local people. Then we donated CNY 50,000 to help realize the national rural revitalization according to the actual development of the local area and the needs of the people.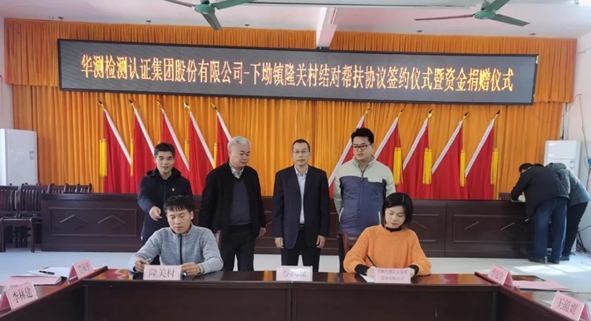 Case: CTI donated to support poor children in Dangchang County, Longnan City
In January 2021, we donated 250,000 RMB worth of student aid materials to impoverish children in Jiahe School District and Jinmu School District in Dangchang County, Longnan City, Gansu Province. We have brought economic and material help to Jiahe Township. Since establishment, we have always adhered to the mission of "Build Trust for Better Life" and committed to giving back to the society and helping those in need. When learning that the two school districts in Dangchang County were in short supply of cold-proof materials this year, we immediately took action and delivered the collected cold-proof materials to schools during the New Year's Day in the shortest possible time. We hoped that the children would have a warm winter. We also always pay attention to education and actively carry out various public welfare activities to shoulder the social responsibilities.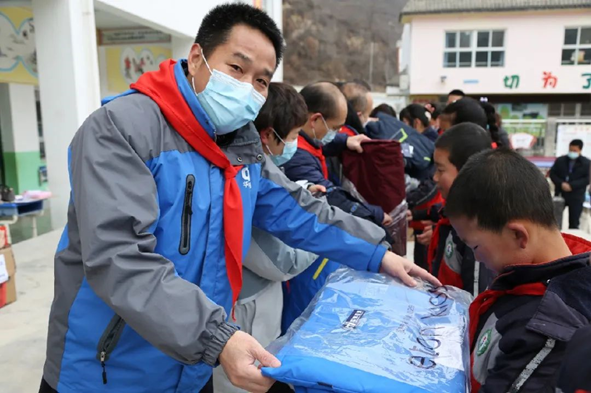 2. Anti COVID-19 Action
Since the outbreak of the COVID-19, we have undertaken the task of sampling and testing wastewater for many hospitals such as Tongji Medical College of Huazhong University of Science and Technology (Optics Valley of China Area), Hubei Provincial Hospital of Traditional Chinese Medicine (OVC Area), Hubei General Hospital(East Area), Wuhan Third Hospital (OVC Area), Hubei Material and Child Health Hospital (OVC Area). At the same time, we took part in the "Hubei Anti COVID-19 Charity Donation" and carried out free quantitative tests on donated materials for agricultural enterprises. Our professional nucleic acid testing service team has been on the front line of epidemic prevention and control, and has contributed to many large-scale personnel nucleic acid screenings.
Case: CTI assisted COVID-19 nucleic acid testing in Henan Province
In August 2021, according to the deployment of the local health committee in Henan, we started the response mechanism for large-scale emergency nucleic acid testing, and urgently deployed a number of elites to start the overnight team to deploy the capsule to support large-scale personnel nucleic acid screening in Henan. The mobile PCR laboratory has been set up in accordance with national regulations and has received a certificate of compliance for PCR laboratory validation. It only needs to be placed in a suitable outdoor area to carry out nucleic acid testing quickly, with the advantages of rapid and accurate experiments, reduced contamination risk, easy and fast deployment and high safety level.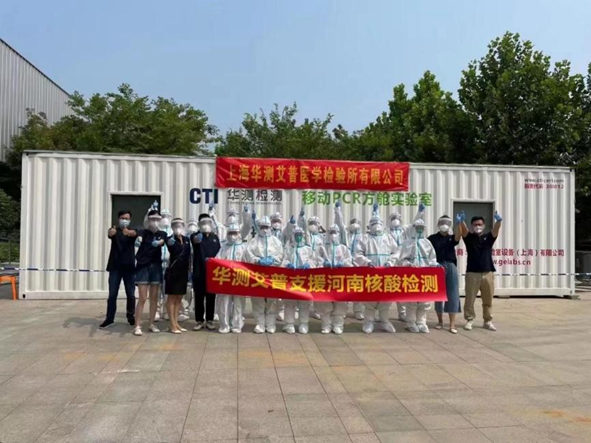 Case: CTI supported Shanghai Customs nucleic acid testing
In October 2021, we dispatched two batches of three employees for a month-long closed work to support Shanghai Customs in the nucleic acid testing of the COVID-19. In November, we provided another 200 free nucleic acid tests, contributing to the control of the epidemic at the Expo.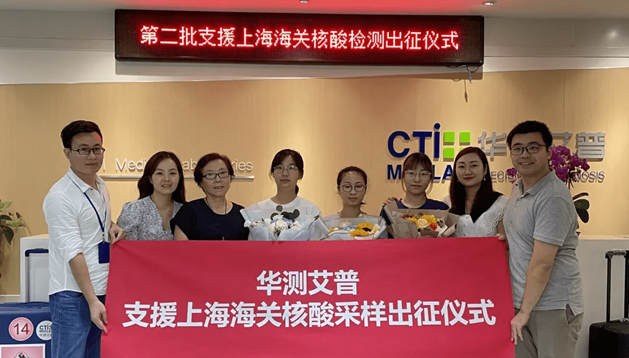 ---
[1] A quasi-donation is a donation which, although ostensibly a service or other form of remuneration, is similar to a donation in that it is substantially greater than its value